Only $225.00
WEDDING GOWN PRESERVATION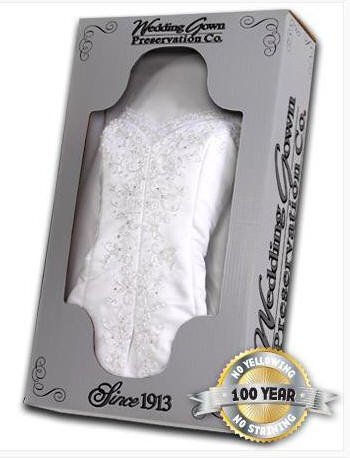 5 to 7 week turn around time
Just Bring your wedding gown & we will take care of the rest.
Want to add your veil... no extra charge.
Just bring in your gown, and
Wedding Gown Preservation Co.
will ship back to any address in the country.