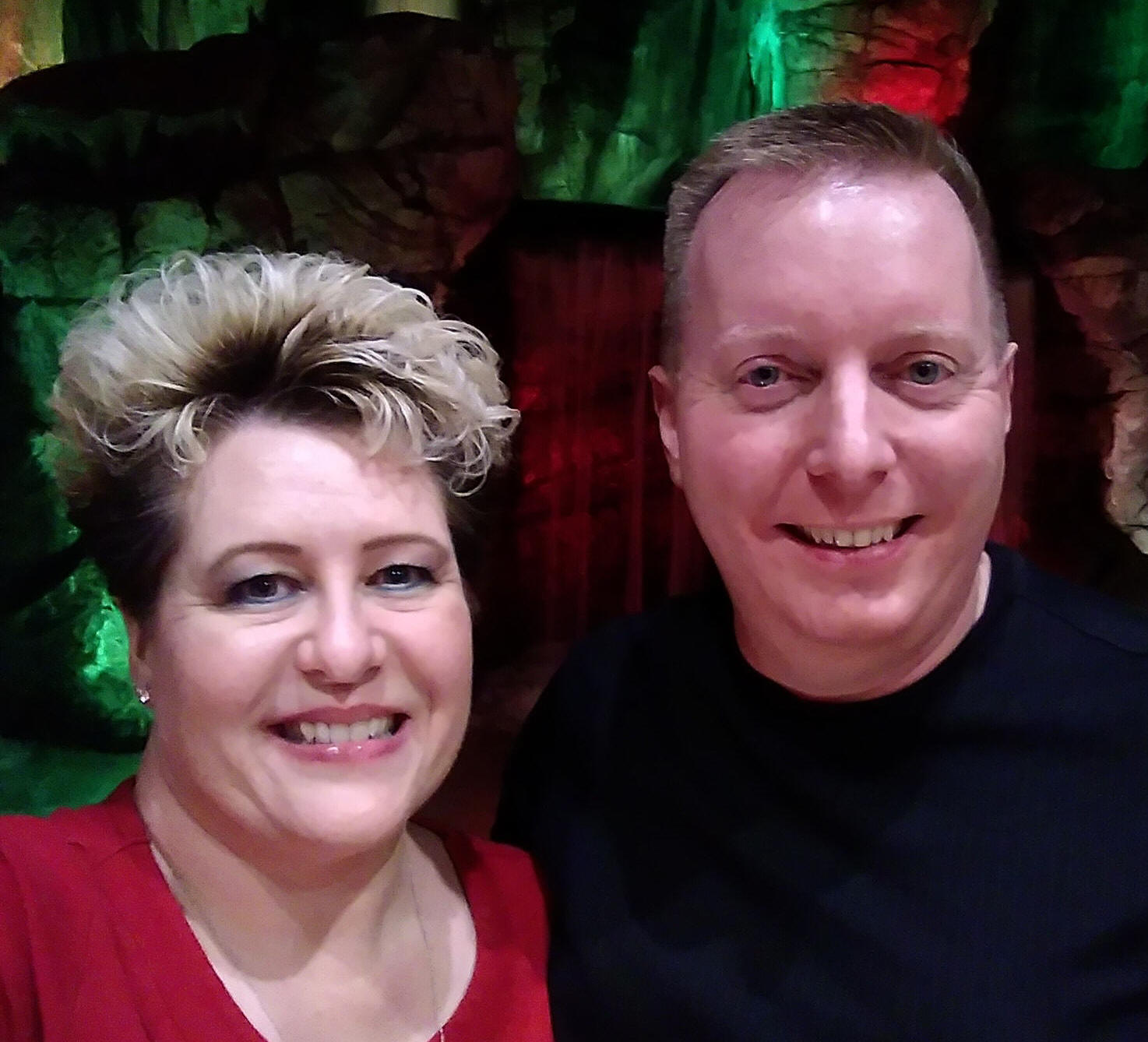 Our Story Started as a Dream...
Geoff and Kim were married in July 2000
While Kim was shopping for her own gown, she was bit by the bridal excitement.....
We wanted to open a bridal shop
with stunning bridal gowns at affordable prices.

July 31, 2001 was opening day!

Kim started her minister career on Valentine's Day at the McHenry Mansion - 2003
and worked as a Deputy Commissioner for Civil Marriages in Stanislaus County - 2006-2013
In 2013, we opened our beautiful wedding chapel.
Geoff came on board in January 2016 to become our Civil-Express chapel minister
and to perform all of our off-site weddings. He is also awesome at helping around the shop.

Enjoy our "One Bride at a Time" Experience
The Bridal Station has a contemporary feel with a calm atmosphere.
We want you to feel comfortable and relaxed when looking for the "One".

Once you have said "YES to the Dress"
let's choose a beautiful veil, hairpiece or belt!

Our Mission
Geoff & Kim believe every bride should enjoy the bridal gown shopping experience,
and we want to see our brides excited to wear their dream gown!